Diocese of Bath and Wells
We work in full collaboration and partnership with the Diocesan Education Department, drawing on resources, expertise, services and a shared vision to deliver a high class school improvement service.
You can read more about the Diocesan Education Department
Through their family of churches and schools across 500 parishes, the Diocese of Bath and Wells serves the 900,000 people of Somerset.
Church of England
"We believe that children and young people can follow Jesus and be full members of the church, and that discipleship is possible at any age. They are integral to our churches, but we need to make sure there are no obstacles preventing them from getting involved."
From Church of England website on children and young people
Social Care Institute for Excellence (SCIE)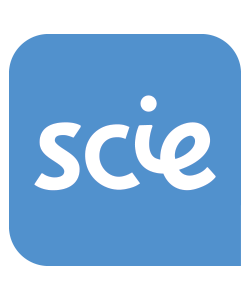 Social Care Institute for Excellence (SCIE) improves the lives of people of all ages by co-producing, sharing, and supporting the use of the best available knowledge and evidence about what works in social care and social work.
Bishop Fleming
Bishop Fleming are the Trust's External Audit providers. They are a UK accountancy firm, providing a comprehensive range of services across a wide range of sectors.
As part of the assurance process for the Education and Skills Funding Agency (ESFA) they perform the following for the Trust:
A "true and fair" audit of the financial statements
A regularity audit on the financial statements
An accountant's report to the accounts return
OneWest
OneWest provide the Data Protection Officer (DPO) support service for the Trust.
This support service includes:
Acting as the Trust's 'Data Protection Officer'
Assist in managing incidents
Acting on behalf of the Trust with regulators e.g. Information Commissioners Office (ICO)
Providing advice and support on all data protection queries (including subject access requests)
Conducting yearly compliance visits to all academies within the Trust
Provision of eLearning, modules/podcasts.
Review policies and procedures.
Outside partners
Super Wellness is the Trust Wellbeing partner, working closely with the Trust to provide wellbeing support to staff throughout the Trust. This close working partnership allows our wellbeing offer to reflect the needs of our Trust on a monthly basis.
The wellbeing resources available across the Trust are:
All Trust staff invited to a live webinar twice a term. Topics of the staff webinars include:
All parents of the Trust are invited to a termly live webinar. Topics of the parent webinars include:
In addition to our partnership to Super Wellness, we also have a close working relationship with our partner 'Care first'.
Care first provide a variety of support to the staff throughout. This includes:
Telephone information and advice
Care first specialists help staff find practical ways forward when they feel overwhelmed by problems.
Advisors are highly trained to quickly find what is needed and help get control back into life.
Family and Personal: Relationships, Divorce, Child Support, Domestic Violence, Childcare, Eldercare, Community Care, Changing a Name
Debt: Credit, Debt, Banks, Loans, Consolidation
Workplace: Bullying and Harassment, Maternity Rights/Pay, Sick Pay, Health and Safety at Work
All Care first counsellors are members of, and accredited to, the British Association for Counselling and Psychotherapy (BACP), with extensive experience and expertise.
Care first invite you to discuss anything that is troubling you, whether it is personal difficulties – for example relationships, family matters, stress, loss or bereavement; or work-related issues such as feeling pressure, work-load, changes at work, bullying or harassment.
Care first lifestyle (at home, at work, health)
Care first Lifestyle is an online resource containing information, advice and articles for issues occurring in every-day life.
Balancing home life with work can be challenging, especially if you are experiencing difficulties in your personal life.
The 'At Home' section provides support for issues such as;
Debt, Finances, Relationships, Family, Your Home, Bereavement and Childcare.
Many of our friendships, goals, ambitions and experiences stem from the workplace. Coping with work-related pressures will help maintain your wellbeing and the ability to be positive and effective.
The 'At Work' contains articles, information, advice and support to address problems such as;
Stress, Change, Conflict, Promotion, Pressure, Retirement...
This section contains balanced, independent information and advice on physical health, wellbeing, stress, nutrition; a place to check out health worries or to get inspiration and support for healthy habits.
webinar informtion superwellness.pdf